Point of Difference
At Go Vacation Sri Lanka, our point of difference is how we are redefining wonderful travel. Each year, we pore over Sri Lanka's most awe-inspiring cities and its hidden treasures, refining our itineraries, tailoring our excursions and reviewing our hotels and restaurants to offer our guests new moments worth savouring. We do this because we are driven to assist you find unique and unforgettable experiences that delight your senses.
Go Vacation Sri Lanka

, redefining travel
We believe in celebrating life and being curious about the world – its sights and its many different cultures.

We believe that travel is an important leisure time pursuit and experiencing it with a small number of like-minded individuals makes for a better journey.

We believe that a truly magical hotel is an experience in itself.

We believe that one night is never enough.

We believe that you cannot be all things to all travellers. The world is too big to be an expert in every continent.

We have a passion for Sri Lanka's history, culture and lifestyle and we love to share this with the world.

This is why our vision is to deliver personally curated experiences of Sri Lanka.
Sri Lanka only
Our sole focus is Sri Lanka. We are Sri Lankan specialists so we are best placed to show you Sri Lanka's main sights and the 'less visited' hidden gems.

Smaller groups
Our group tours are limited to 6 guests, the smallest group size on the market. This means a more intimate experience; superior access to guides, attractions and boutique hotels; a seamless journey; and greater flexibility on tour. And if a small group tour is not for you, we curate private journeys, tailored to your interests.

guide to the Prefered Hotel
Our comprehensive guide to the best Hotels Sri Lanka. Quick and Easy. Superior Selection. Special Offers.

Depth of Knowledge
We have a depth of knowledge of Sri Lanka with trusted partners, built over 20 years of industry experience.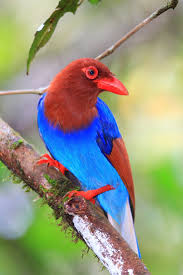 Complete Flexibility
Whether it's a curated private experience or a small group tour, we offer complete flexibility. Pre or post tour extensions, alternate sightseeing, theatre tickets, different room categories or special restaurant reservations, can be arranged at your request. Your personal travel curator will tailor your experience.
Guaranteed Departures
Our small group journeys are guaranteed to depart with a minimum of just two guests. This gives you the additional comfort and certainty to book with us well in advance.